51
« Last post by zuolun on January 15, 2022, 11:32:20 AM »
河南曝「人為傳毒」案 鍾南山關聯受關注
~ 14 Jan 2022
https://www.youtube.com/watch?v=dSUCe_AlZXc
中國抗疫爆發迄今最大醜聞!醫學檢測龍頭金域「涉嫌病毒傳播」,市值一日跌去26億;金域和鐘南山、聯想、江澤民孫有何關係?
~ 13 Jan 2022
https://www.youtube.com/watch?v=WXp09Rm8irQ
2022年1月12日,河南鄭州許昌警方的一則通報震驚了整個網絡,中國最大的檢測龍頭、上市公司金域醫學,鄭州公司負責人涉嫌傳毒。
隨後,資本大規模逃離,金域市值一日暴跌26億。該公司一日二次通告,對網上的各種傳言進行闢謠,但通告似與警方通告產生矛盾,那麼應如何看這些不同的消息呢?
網上有傳鐘南山、聯想和金域有關聯,真相是什麼呢?我們今天也會來挖掘一下。另外,金域投資人中,一個熟悉的投資公司的名字----國開博裕,也進入我們的視線,這是江澤民孫子的旗下公司。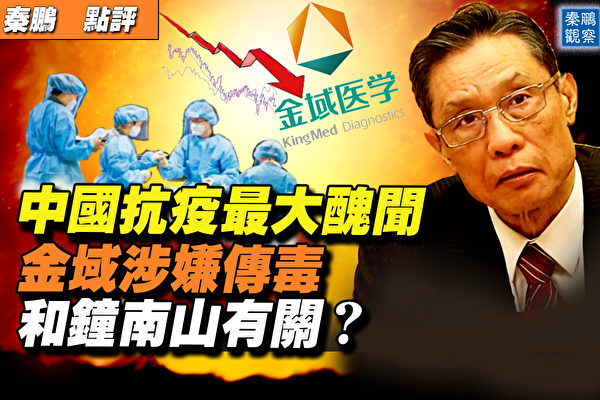 科兴去年利润暴增 疫苗效力仍存疑 (podcast)
~ 13 Jan 2022
https://www.rfa.org/mandarin/yataibaodao/huanjing/cm-01132022112453.html
新加坡最新公布的数据显示,中国研发的国药和科兴疫苗,在完全接种后的染疫死亡率上输给莫德纳和辉瑞疫苗,尤其接种科兴后的染疫死亡率最高。
总部在韩国的国际疫苗研究所总干事杰罗姆·金曾表示,若只看灭活疫苗中和抗体,似乎从头开始就处于较低水平,甚至在(抵抗)奥密克戎之前就需要加强。
先前科兴疫苗三期临牀试验在多国展开,各国试验结果有效性从50% 至90%不等,不过面对奥密克戎变种病毒,世界各国纷纷催打加强针、研究混打效力,何美乡形容疫苗效果是 "重新洗牌"。
狮城数据:接种科兴死亡率最高 莫德纳疫苗最低
~ 11 Jan 2022
https://www.orientaldaily.com.my/news/international/2022/01/11/461264
根据新加坡数据显示,民众施打4种新冠肺炎(COVID-19)疫苗后的染疫死亡率不同,其中莫德纳疫苗(Moderna)每10万人中1死最低、科兴疫苗(Sinovac)则是11死最高。
死亡发生率依疫苗施打情况有别,在没完整施打疫苗的族群中,每10万人有79死;施打中国科兴(Sinovac)疫苗者,每10万人有11死;施打中国国药集团(Sinopharm)疫苗则为每10万人7.8死。至于接种mRNA疫苗人士,施打辉瑞/BNT(Pfizer-BioNTech)疫苗为每10万人6.2死,莫德纳疫苗每10万人有1死。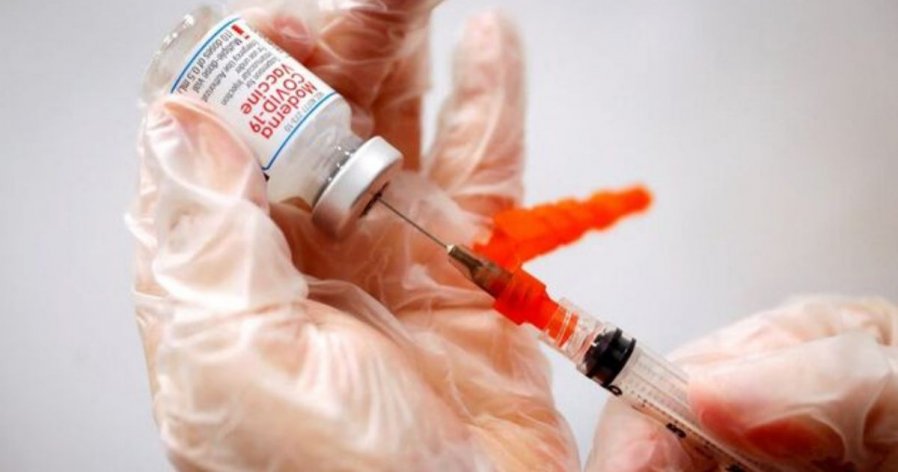 4.8m Sinovac recipients still unboosted, weeks before vax status lapse
~ 11 Jan 2022
https://codeblue.galencentre.org/2022/01/13/4-8mil-sinovac-recipients-still-unboosted-weeks-before-vax-status-lapse/
As of 11 Jan, 48% of some 10 million people in Malaysia double-vaxxed with Sinovac have not gotten a third Covid vaccine jab, 10 weeks before their MySJ fully vax status lapses.
中国疫苗接种率83% 钟南山称理论上已达群体免疫
~ 7 Jan 2022
https://www.rfi.fr/cn/%E4%B8%AD%E5%9B%BD/20220107-%E4%B8%AD%E5%9B%BD%E7%96%AB%E8%8B%97%E6%8E%A5%E7%A7%8D%E7%8E%8783-%E9%92%9F%E5%8D%97%E5%B1%B1%E7%A7%B0%E7%90%86%E8%AE%BA%E4%B8%8A%E5%B7%B2%E8%BE%BE%E7%BE%A4%E4%BD%93%E5%85%8D%E7%96%AB
钟南山接受采访时表示,疫苗充分地注射到一定比例的人口能够达到群体免疫的目的,基于目前中国的新冠疫苗注射率已超过83%,根据评估,中国理论上已经实现了一定程度的群体免疫;并呼吁民众接种疫苗加强针。
Study: Sinovac COVID-19 shot with Pfizer booster less effective against Omicron
~ 3 Jan 2022
https://www.youtube.com/watch?v=VvbBNryYMzA
Sinovac's two-dose COVID-19 vaccine followed by Pfizer's booster shot shows a lower immune response against the omicron variant compared with other strains, according to a study by researchers from Yale University, the Dominican Republic's Ministry of Health, and other Institutions.
Three Sinovac doses fail to protect against Omicron, study shows
~ 23 Dec 2021
https://www.bnnbloomberg.ca/three-sinovac-doses-fail-to-protect-against-omicron-study-shows-1.1699713
Two doses and a booster of the Covid-19 vaccine made by China's Sinovac Biotech, one of the most widely used in the world, did not produce sufficient levels of neutralising antibodies to protect against the Omicron variant, a laboratory study has found.
For those who are fully immunised with the vaccine known as CoronaVac, getting a booster shot from Germany's BioNTech SE significantly improved protective levels of antibodies against Omicron, according to the study from the University of Hong Kong and The Chinese University of Hong Kong.
Two doses of the BioNTech shot, known as Comirnaty, were also insufficient, though adding a booster with the more potent mRNA vaccine raised protection to adequate levels, the researchers said in a statement.