1
« Last post by zuolun on Today at 11:45:12 AM »
zuolun bro,

i bought lian beng at 70 cts 12 lots
second chance at 26.5 cts 30 lots

hope i dont die

lol

Happy holidays tomorrow


Technical Analysis is an art and science.
Lian Beng has a bullish 'bird-shaped' breakout; the upper bollinger band @ resistance level S$0.625 forms the rounded top of the bird's head and the lower bollinger band @ support level S$0.57 forms the bird's mouth. The consolidation between S$0.57 and S$0.625 suggests a break below S$0.57 is bearish, while a break above S$0.625 is bullish.
Lian Beng (weekly) ~ A Bullish 'Bird-Shaped' Breakout / Bullish Bollinger Bands Breakout
Lian Beng closed @ S$0.705 on 17 Oct 2017.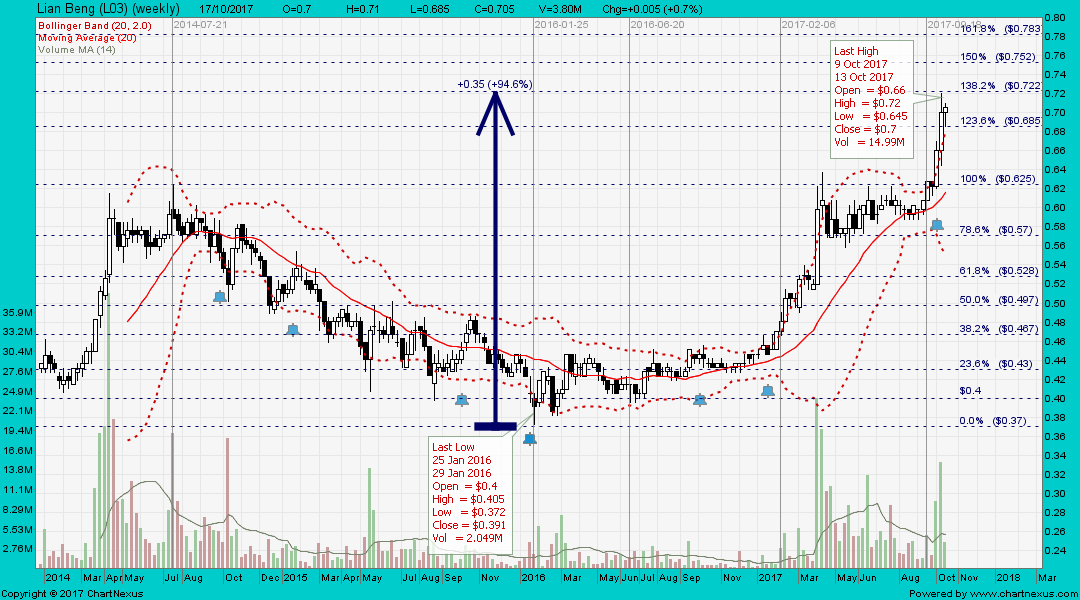 A Bird pattern